Swadling 9170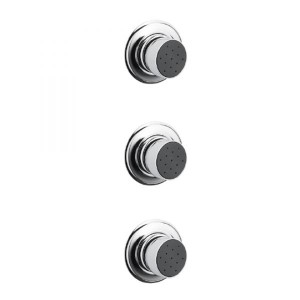 Brand:
Swadling
Product Code:
Swadling 9170
Availability:
5 -7 Days
Price: £540.00
Ex Tax: £450.00
ILLUSTRIOUS – 9170
Bodyjets Set of Three
The Illustrious 54mm diameter Bodyjets are a luxurious addition to the showering space. As a set of three, the 9170 combines perfectly in style and function with the Illustrious Thermostatic Shower Mixers and gives a satisfying experience.
Bodyjets can be positioned and plumbed as required.
Easy-clean ABS spray plate
Made from Brass in a choice of finishes
Data Sheets are available on request, email helpline@swadlingbrassware.co.uk
9170
Illustrious Bodyjets Set of Three
Write a review
Your Name:
Your Review:
Note: HTML is not translated!
Rating:
Bad
Good
Enter the code in the box below: