Swadling 7160 7158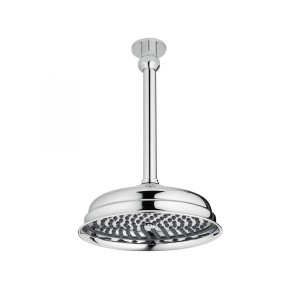 Brand:
Swadling
Product Code:
Swadling 7160 7158
Availability:
5 -7 Days
Price: £298.80
Ex Tax: £249.00
INVINCIBLE – 7160, 7158
Deluge on Adjustable Ceiling Arm
The Invincible Deluge on Adjustable Ceiling Arm incorporates the characteristic original Invincible shower head. It combines perfectly in style and function with the Invincible Thermostatic Shower Mixers and gives a satisfying shower.
Made from Brass in a choice of finishes
100% recyclable
Easy-clean nozzles on 7160
Maximum length of Ceiling Arm – 679mm
Data Sheets available on request, email helpline@swadlingbrassware.co.uk
7160
Invincible 190mm Deluge
7158
Invincible 300mm Deluge
Write a review
Your Name:
Your Review:
Note: HTML is not translated!
Rating:
Bad
Good
Enter the code in the box below: