Swadling 9860 9869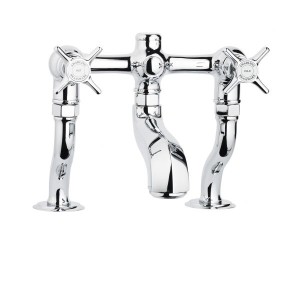 Brand:
Swadling
Product Code:
Swadling 9860 9869
Availability:
5 -7 Days
Price: £931.20
Ex Tax: £776.00
ILLUSTRIOUS – 9860 – 9869
Deck Mounted Manual Bath Mixer
The Illustrious Deck Mounted Manual Bath Mixer has a striking, mechanical appearance, complementing high design bathroom schemes fantastically. The streamlined Art Deco style reappears in the curvilinear spout and the prominent cross Handle controls.
This model is fitted with a full flow stream shaper and has an industry leading flow rate, filling up a bath quicker.
Black and White Glass discs are printed with <Hot> and <Cold>
Mother of Pearl and Black Lip Pearl discs are marked with <H> and <C>
Full flow stream shaper supplied as standard
Works well on low and high pressures
Made of Brass in a choice of finishes
Data Sheets are available on request, email helpline@swadlingbrassware.co.uk
9860 – 9869
Illustrious Deck Mounted Manual Bath Mixer
Write a review
Your Name:
Your Review:
Note: HTML is not translated!
Rating:
Bad
Good
Enter the code in the box below: